In 1999 leaders from OECD countries took a big step in the fight against corruption and committed to holding their companies to account for their behaviour abroad. Until then, bribing abroad to win contracts had largely been tacitly accepted and was even a tax deductible expense in at least 14 OECD countries. Under the OECD Anti-Bribery Convention governments committed to banning bribe payments overseas.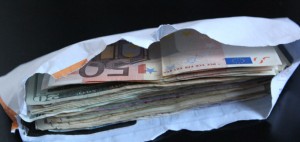 On 1 February 2012, Russia's president signed into law a bill to accede to the OECD Anti-bribery Convention. It is now expected Russia will become a full party to the Convention in three or four months after completing further procedural steps. Russia initially passed legislation to put in place rules against foreign bribery in May of last year and this week's bill signing is the next step in a multi-step process.
The news comes on the heels of Russia placing last on Transparency International's 2011 Bribe Payers Index (BPI), published in November and highlighting the importance of Russian action against foreign bribery. China and India now remain the two most important exporting economies that have not signed the convention – and they too scored badly on the BPI. However, China last year adopted legislation that included language intended to prohibit foreign bribery and in March 2011 the Indian government introduced a bill on this subject that passed in the lower house and is now pending in the upper one.
The real key to change, however, is enforcement of the laws. "In Russia we have an expression called 'stabilised corruption', meaning that even if new laws are adopted, it does not have the desired effect on those involved in corruption because they are not enforced," said Elena Panfilova, Board Member of Transparency International and Director of our Russian Chapter.
This is where the OECD Anti-Bribery Convention comes in. As a party to the Convention, Russia will be subject to peer reviews of its compliance with the Convention. Russia has already joined the OECD Working Group on Bribery where signatories hold each other to account to enforce the laws they have put in place that match the requirements of the OECD convention. The Russian Deputy Minister of Justice has been attending meetings on behalf of the Russian government, showing a high level of political commitment.
A lot depends on inputting good information into the peer reviews. That's why peer reviews of country compliance with the OECD Convention typically involve on-site visits and extensive consultation by the review team with a range of stakeholders.  It is key that Russia too includes all stakeholders in the monitoring process.
To this point, Elena Panfilova told Ria Novosti last week, "There were no such cases (of foreign bribery) involving Russian businessmen because there was no one to investigate them." But the situation will change, she said in her interview, because Russia is now legally obliged to look into all reports by OECD members that Russian companies are paying bribes to officials anywhere in the world.
It will be an uphill battle though. Twelve years on, progress with implementation of the OECD Anti-Bribery Convention is in danger of grinding to a halt. For seven years, Transparency International has monitored how well governments live up to their promises and enforce the OECD Convention. The 2011 progress report, for the first time, showed no improvement in the number of countries enforcing the Convention, with the same countries in the same enforcement categories as in the previous year's report.
In 2011, the OECD celebrated its 50th anniversary. Many have suggested the time is right to push for better anti-bribery enforcement and that the OECD needs to increase the pressure on governments, mobilising the political will needed to move from commitment to action in enforcing the Convention.
Similar efforts are under way through the UN Convention against Corruption (UNCAC) which also requires governments to prohibit foreign bribery. The UNCAC review mechanism is entering its second year and Russia is currently under review as to its criminal law enforcement. Russia has also been reviewed by the Council of Europe's Group of States against Corruption and reports on its compliance with Council of Europe instruments were published in 2008 and 2010
For more on the work of TI- Russia click here (in Russian).
For more on the work of Transparency International click here.