The good news to come out of the 17 July press conference  of FIFA, world football's governing body, was the announcement that there is now an opportunity for a serious investigation into past allegations of corruption. This must include the activities of Joseph Blatter, the president of FIFA, who has been under fire again this week, and the way the World Cup was appointed in the past, most recently to Russia in 2018 and Qatar in 2022, but also other World Cups before that.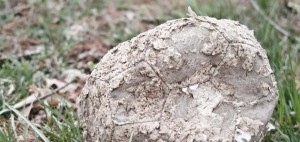 Let's hope Michael Garcia, a high profile US attorney who was named as head of the investigative side of the FIFA ethics committee, will do just that. He starts his new job at the end of this month.
I have consistently argued that FIFA will not be able to win back the trust of the footballing world and develop serious governance reform unless it puts to rest allegations of corruption that have dogged it for decades. This became even clearer last week when a Swiss court released documents that showed how members of FIFA's top management had benefitted from a series of multi-million dollar pay-offs in the 1990s.
These payments were tolerated at the time by Mr. Blatter who did not accept bribes himself from ISL but knew that his boss, then FIFA president Joao Havalange and another executive committee member, Ricardo Teixeira, had.  Even now Mr. Blatter tried to justify these payments in an interview published by FIFA last week, saying the acceptance of these payments were not illegal at the time – and that he was not obliged to stop them.
For individuals to take money personally that belongs to FIFA cannot and never should be tolerated whether it is a criminal act or not. If these facts had been known in the 1990s, it would have been a big scandal even then. FIFA knew this, which is why it has tried so hard over the years to keep this secret.
Mr. Blatter has demonstrated that he still has not learned what integrity means: it does not matter that the bribery was or was not a criminal act at the time; what it shows is that this kind of behaviour was indicative of how FIFA behaved. Turning a blind eye to these payments was a breach of management's responsibility to FIFA. This is why the Swiss court documents specify the situation occurred "due to the deficient organization of the enterprise".
Mr. Garcia must make investigating FIFA's top management a priority. In the fight against corruption we always put tremendous significance on the tone at the top. In our experience senior management has to embrace the anti-corruption fight to ensure that it will be adopted by the organisation as a whole.
The Swiss court cautioned FIFA for its persistent obstruction of attempts to publish information about the pay-offs at a time when Mr. Blatter was leading the organisation. This only stopped in 2011. The German football authorities have already called for Mr. Blatter to resign, given his role in this affair.
Although Mr. Blatter has put in motion a series of governance reforms, his past conduct and his current defensive attitude to FIFA's governance, will not help FIFA change its poor image and produce the fundamental changes required to win back trust. In my opinion, Mr. Blatter himself has lost all credibility for leading the reform process.
Football teams are often criticised for putting ten men behind the ball to make it impossible for more attacking teams to score. It can be an effective strategy, but it isn't pretty. FIFA's top management appears to be adopting a similar defensive tactic to protect itself at a crucial time in its governance reform process.
We urge Mr. Garcia to use his powers to get beyond this wall and do the job he has been picked to do. On 19 July FIFA published its new Code of Ethics. Mr. Garcia will now be able to investigate if those at the top practice what they preach.