What are the benefits of a code of conduct?
Ensuring better conduct by public officials is integral to building greater integrity. This is the logic behind having a code of conduct.
As Ellen Johnson Sirleaf, the president of Liberia who is often hailed as an anti-corruption crusader, has stated "we need documents that prevent our officials from practicing acts that are not pleasant and prosecute violators."
For this reason, she signed an addendum to be added to code of conduct bill in 2012 that extended the measure to all public officials working in the executive branch to ensure that they are "symbols of professionalism".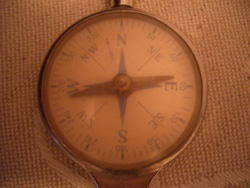 In Liberia or any country, codes of conduct are seen as providing a moral compass that can guide the day-to-day work of public servants and make sure it is characterised by integrity.
As concisely stated in Canada's code of conduct, the objective is to "enhance public confidence in the integrity of public office holders and the decision-making process of government."
Transparency International defines
integrity
as "behaviours and actions that are consistent with a set of moral or ethical principles and standards, embraced by individuals as well as institutions that created a barrier to corruption."
Reflecting on the impact of the code of conduct in Brazil, the head of the Public Ethics Commission noted "It became the ethical conscience of public organs."
In the United Kingdom, members of Parliament (MPs) note that their code of conduct is extremely useful in dealing with constituents and local parties by providing a formal standard to judge the actions of their elected politicians. And according to some experts, the MPs are more cautious of their behaviour because they are subject to stricter scrutiny inside and outside the house.
As a result, codes of conduct can be used to build trust in government institutions. Or their absence can undermine it.
In Turkey, for example, there is no code of conduct for MPs, which is seen as one of the reasons that the public has low confidence in the legislature and considers it to be the most corrupt institution in the country.
Podcasts
Listen to two short podcasts from Transparency International staff in Georgia and Estonia, as they discuss the value of codes of conduct in their national legislatures, as well as some of the problems they can help prevent.
What are the challenges in policy and practice?
There are three main areas that can create an obstacle to put codes into practice: culture, design and enforcement.
Culture
Often, newly implemented codes of conduct do not immediately gain the respect or support of public officials
In Brazil, drafters of the code of conduct feared backlash from senior officials who would view the code as a critique of their personal morals and an infringement on their prior freedom.
When codes are first put in place, they may also cause the public to perceive that corruption has increased among public servants as more cases are revealed – although these are the same problems of the past, only now revealed.
Design
Frequently, new codes of conduct do not include informal, cultural rules that have developed over time in a political system.
In Lithuania, for example, the code of conduct remains inefficient because unofficial practices are applied more often than those included in the code.
In Kosovo, a similar divergence between policy and practice has happened. Although public servants are to report all gifts which are commonly given as part of the culture, most of the ministries, courts, municipalities and government agencies noted that none were received in an entire year (2010).
Many other countries face challenges with keeping their codes up to date and able to address emerging problems for ethical breakdowns, such as the use of low-interest bank loans and other soft perks (discount/free event tickets, etc.).
Enforcement
Enforcing a code of conduct can also present challenges. For example, a civil service commission or external agency tasked to implement the code may fall short in fulfilling its duties if it is subordinate to other government ministers.
When an enforcement body exists as part of the legislature (as in the case of the United Kingdom), there is a risk that its decisions become politicised.
As a result of the self-regulating nature of codes, the "regulator" of the code may be the same bodies and individuals that are to be "regulated". This becomes ever more challenging when the codes do not specify clear sanctions for infractions, increasing the discretionality of the regulators.