Anti-corruption training is not adequately addressed in the majority of countries surveyed in TI-DSP's Government Defence Anti-Corruption Index. TI-DSP has been addressing this gap through Building Integrity courses which have been delivered to over 600 mid to senior defence staff since 2008. Two recent impact analysis of course alumni found this course has had a large and measurable impact through changing perceptions on corruption and providing practical knowledge and tools that alumni can use in their work place.
Although training in the military is a career long activity—in which forces even acquire specific practical knowledge on human rights in armed conflict and civil-military oversight—there has been a lack of anti-corruption training, which has exacerbated a variety of risks. Defence procurement officers need training to safeguard themselves and the USD 1.7 trillion that the sector trades every year, all of which is taxpayers' money. Human resources need training to develop and implement systems for merit-based promotions and prevent bribery to avoid conscription and ghost soldiers. Soldiers being deployed into conflict scenarios require awareness of how to prevent funds from amplifying corruption in countries with weak legal institutions. This is a lesson which has been learned after a decade of engagement in Afghanistan and should be thought through by French and African troops countering an insurgency in Northern Mali while stabilising political tensions in the South. Finally, training in integrity and anti-corruption is crucial to the military upholding a positive reputation in public perceptions.
Transparency International UK's Defence and Security Programme's (TI-DSP) first Government Defence Anti-Corruption Index has found that only 10 of 82 countries assessed demonstrated regular anti-corruption training for a portion of their personnel. The statistics become worse when focusing on anti-corruption training for troops in the field, with 67 per cent of countries demonstrating deeply concerning results and only six countries regularly integrating such training in operations.
Since 2008, the defence team has begun to address this deficit in training. We established a collaboration with NATO in 2007, and this developed into NATO's 'Building Integrity' (BI) programme—a series of initiatives to counter corruption risks in defence.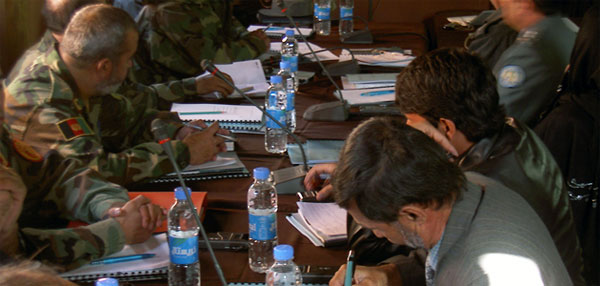 Key amongst these is a five-day training course for defence and security officials, for which TI-DSP was the prime developer and remains jointly responsible for the curriculum. The course is aimed at the next generation of senior defence leaders, full Colonels and above, senior defence ministry officials and influential mid-level officials. Between 2008 and 2011, the course was run some five to six times a year, in six countries, and was attended by over 600 participants from 27 nations. The course places emphasis on open communication, practical advice and experience sharing to build relationships between participants, staff and speakers.
We recently completed our first impact analysis of the BI course to measure indicators such as changes in perceptions towards corruption, how alumni have used what they learnt in their work, and with whom they have discussed the course content.
The impact analysis produced two reports. The first focuses on 37 global alumni from over 4 years of training. The second focuses on two back-to-back courses for Afghan Ministry of Defence and Ministry of Interior staff.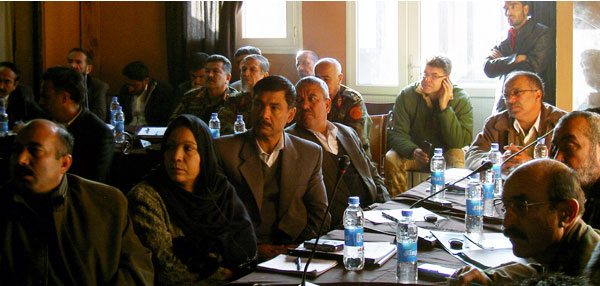 The results of the surveys demonstrate that the course is having a significant impact on training alumni. In both surveys, over 75 per cent of respondents said the BI course changed their perceptions on corruption. One interviewee from a country undergoing reform said he thought  the course gave him a bright vision about corruption, with more information and examples from different parts of the world.  Another participant from a Western country found that corruption is not inbred, and that those living with corruption are not happy with it.
Both studies also revealed that a majority of alumni are still using knowledge and tools from the course in their day to day work and to guide programme development. One alumnus, for example, explains that together with other colleagues they  formed a working group to develop actions to implement and produced a handbook by adapting the BI material to national legislation.
Defence officials in Ukraine have gone a step further and developed their own national course. This example of sustained and successful engagement has been facilitated by regular visits to Ukraine to meet with alumni and the deployment of senior secondees to our offices in London in order to give them more in-depth knowledge in defence anti-corruption mechanisms.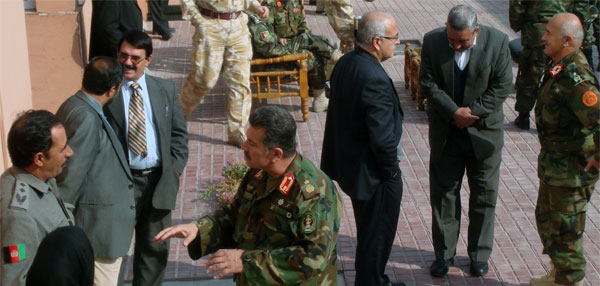 The vast majority of alumni have actively spread the word about various aspects of the course. One alumnus suggested that the more people who take part in the course, the larger an environment you can create for the willingness to change. This shows that alumni see the value in making anti-corruption and integrity building key priorities in future training programmes. As they move up the ranks, they can become the 'change agents' placing anti-corruption training methods alongside human rights and gender sensitivity to improve the overall accountability and transparency of armed forces around the globe.